Orders may take 1-2 weeks to go out. Orders may be waiting for imports to arrive. All orders are shipped in the order that they are received. Also note that 2 day air or overnight does not mean it will ship within two days of order placement, that is the only way we are shipping. Please DO NOT call or email about the status of your order you will be emailed tracking information when your order ships. Thank you.

Shopping cart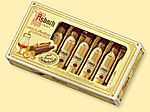 We have a really nice selection of these wonderful Liquor chocolates. These make great gifts! PLEASE NOTE::: SHIPPING JUST CHOCOLATE ( meaning thats all you are getting) THRU USPS- WE WILL HOLD FOR TEMPS BELOW 80. CHOCOLATE MELTS! if you are getting cold items we will use a cooler box< so not a problem.
We have a huge selection of all the chocolate favorites here. Lindt, Ferrero Kinder, Camille Bloch, TopKuss, and all the specialty Liquor Chocolates as well!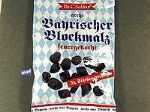 Gummies, Chew Candies, Hard Candies, Marzipan, Licorice and all of the Old Favorites are right here where you left off as a child! Don't forget to check out the items in our Chocolates Category as well!