Attention: If your temperatures in your area have exceeded 80 degrees or your order contains RAW items, please note that we will automatically change your shipping method from 2nd Day Air to Overnight Air, if you have not picked accordingly. Shipping will then be adjusted on your invoice sheet. Thank you for your understanding as we are trying to protect your product while the heat climbs and transit services are still experiencing delays. Shipping days will only be Monday - Wednesday in case of needing a buffer day. All orders still go out in the order that they are received in.
$5.00 OFF COUPON WHEN YOU SPEND $75.00 or MORE- USE Code HEAT
Oktoberfest is here - Order early and please understand product is limited.
Deer Hunters Please See Wild Game Products / Venison CWD Information before coming.
Also note our retail store is open - currently only open Monday through Fridays 9-5. NO Saturdays at this time. Thank you

Shopping cart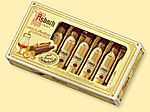 We have a really nice selection of these wonderful Liquor chocolates. These make great gifts! PLEASE NOTE::: SHIPPING JUST CHOCOLATE ( meaning thats all you are getting) THRU USPS- WE WILL HOLD FOR TEMPS BELOW 80. CHOCOLATE MELTS! if you are getting cold items we will use a cooler box< so not a problem.
We have a huge selection of all the chocolate favorites here. Lindt, Ferrero Kinder, Camille Bloch, TopKuss, and all the specialty Liquor Chocolates as well!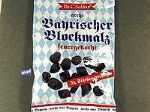 Gummies, Chew Candies, Hard Candies, Marzipan, Licorice and all of the Old Favorites are right here where you left off as a child! Don't forget to check out the items in our Chocolates Category as well!