We have put all states on Ground Shipping (Minus CA, AZ, Fl, NV. Please note that Ground is still experiencing SOME delays and are not guaranteed for on time delivery. Your product may arrive thawed but it is okay to refreeze. If you live in an area that is still very warm, please pick shipping accordingly. If you choose Ground, you are 100% responsible for the condition of your order when it arrives. To be more assured, you can pick the Air Shipment options and we will NOT change your choice of shipping, unless product is non perishable. Air shipments may still arrive a day late but should not be later than that. FedEx Ground is also delivering 7 days a week so your package may arrive on the weekend.$3.50 Coupon Available For Order $55 Or More. Use Code SPRING $5.00 Coupon -Spend $125 use code FLOWERS Our Store is open - Monday through Fridays 9-5.

Shopping cart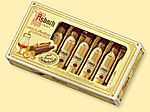 We have a really nice selection of these wonderful Liquor chocolates. These make great gifts! PLEASE NOTE::: SHIPPING JUST CHOCOLATE ( meaning thats all you are getting) THRU USPS- WE WILL HOLD FOR TEMPS BELOW 80. CHOCOLATE MELTS! if you are getting cold items we will use a cooler box< so not a problem.
We have a huge selection of all the chocolate favorites here. Lindt, Ferrero Kinder, Camille Bloch, TopKuss, and all the specialty Liquor Chocolates as well!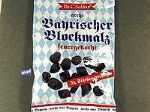 Gummies, Chew Candies, Hard Candies, Marzipan, Licorice and all of the Old Favorites are right here where you left off as a child! Don't forget to check out the items in our Chocolates Category as well!