Please note the customer is 100% responsible for the condition of the order when it arrives (Ground makes no guarantees). Air options are available. IF product arrives thawed, it is OKAY to refreeze. Product may arrive on the weekend.** Due to import issues, we are not responsbile for short or out of date products. Product will go long past the dates on packages and many items are coming in with date issues.
25% OFF ENTIRE LIQUOR CATAGORY-USE CODE CHEERS
15% OFF ALL T-SHIRTS & STEINS USE CODE SHIRT
OUR Store is open - Monday through Fridays 9-5.

Shopping cart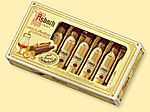 We have a really nice selection of these wonderful Liquor chocolates. These make great gifts! PLEASE NOTE::: SHIPPING JUST CHOCOLATE ( meaning thats all you are getting) THRU USPS- WE WILL HOLD FOR TEMPS BELOW 80. CHOCOLATE MELTS! if you are getting cold items we will use a cooler box< so not a problem.
We have a huge selection of all the chocolate favorites here. Lindt, Ferrero Kinder, Camille Bloch, TopKuss, and all the specialty Liquor Chocolates as well!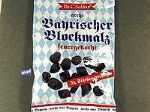 Gummies, Chew Candies, Hard Candies, Marzipan, Licorice and all of the Old Favorites are right here where you left off as a child! Don't forget to check out the items in our Chocolates Category as well!