Attention: If your temperatures in your area have exceeded 80 degrees or your order contains RAW items, please note that we will automatically change your shipping method from 2nd Day Air to Overnight Air, if you have not picked accordingly. Shipping will then be adjusted on your invoice sheet. Thank you for your understanding as we are trying to protect your product while the heat climbs and transit services are still experiencing delays. Shipping days will only be Monday - Wednesday in case of needing a buffer day. All orders still go out in the order that they are received in.
USE CODE WORD "BOOM" FOR THE MONTH OF JULY TO APPLY A $5.00 OFF COUPON ON YOUR ORDER OF $75.00 OR MORE
Also note our retail store is open - currently only open Monday through Fridays 9-5. NO Saturdays at this time. Thank you

Shopping cart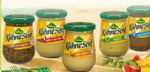 Mustards from Bavaria Sausage Inc.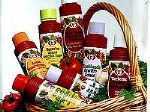 Curry Ketchup from Bavaria Sausage Inc.
Sauces from Bavaria Sausage Inc.