Attention!! OUR HOLIDAY DEADLINE THIS YEAR WILL BE NOVEMBER 30TH. ALL ORDERS RECEIVED AFTER THAT DATE WILL NOT SHIP UNTIL THE NEW YEAR UNLESS WE GET CAUGHT UP WITH ORDERS. ORDER EARLY AS WE MAKE ZERO GAURANTEE AS SHIPPING IS UNPREDICTABLE AND SUPPLY IS LIMITED. WE WILL NOT HOLD ORDERS FOR SPECIFIC HOLIDAY SHIPPING DATES DUE TO SUPPLY.We are still shipping only 2nd day air or overnight due to large transit delays. Thank you for your understanding as we are trying to protect your product. Shipping days will only be Monday - Wednesday in case of needing a buffer day and orders go out in the order that they are received in.
Also Note : As of July 2019, we will no longer be crediting back $ for non-perishable and some perishable products that come in with short or expired dates. Because of Covid, containers have been coming in months late. They will go months past the date and we have zero control over this.
$5.00 OFF COUPON WHEN YOU SPEND $75.00 or MORE- USE Code FALL -
Deer Hunters Please See Wild Game Products / Venison CWD Information before coming.
Also note our retail store is open - currently only open Monday through Fridays 9-5. NO Saturdays at this time. Thank you

Shopping cart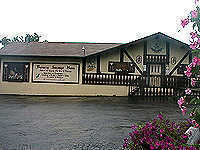 When you are in the area, we would like to invite you & your guests to please be sure to stop in and visit us! We are open Monday-Friday 9-5. No Saturdays at this time.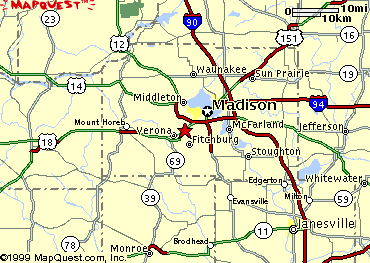 Take the Beltline
(12-18 and/or 18-151)West to reach us:
Once you arrive in Madison you will want to take the Beltline (18-151) West towards the city of Verona. Take Exit 258 off of the Beltline (a LEFT turn) going under the bridge.
Count 5 Lights from leaving the #258 Exit Bridge. . .
at the 3rd Stop Light you should see a Super America Gas Station on your Right. . .
At the 5th Light intersection, you need to turn Right onto Hwy PD. (you should see Amish Furniture Store, Benjamin Plumbing, etc on the right!).
Your next turn is a really quick left onto Nesbitt Road past Monkey Shines, Jungs Garden Shop, Quivey's Grove, Gymfinity. . .etc.
Nesbitt Road is just a quick frontage road off of 18-151 West from Madison. . .
We are down Nesbitt Road on the left hand side and when you see the Chalet and the little pond fondly called "Lake Bavaria" you know that you have arrived!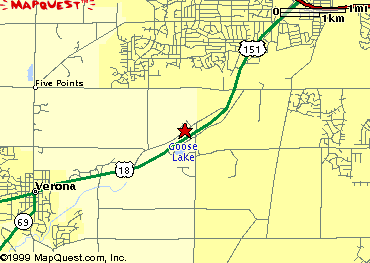 We look forward to seeing you!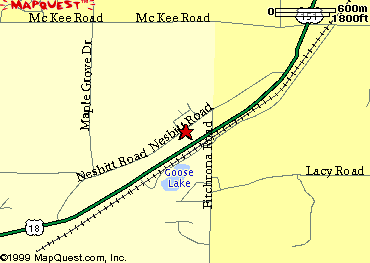 Page Summary: Madison, Wisconsin, WI, Dane County, Nesbitt Road, Hwy 18-151, west of Madison, chalet, Quivey's Grove, Felly's, Ten Pin Alley, Jungs Garden Shop, Monkey Shines tavern, German meats, bratwurst, summer sausage, landjager.