Attention Customers, We cannot stress more to make your shipping orders large enough to compensate the air shipping cost that is put in place due to the temperatures. IF your state is having temperatures over 85 degrees, we highly recommend OVERNIGHT delivery to protect your product. We do ship frozen in a cooler box with ice but ice and frozen products only last so long when battling the heat. If you did not pick overnight and we feel that it is needed to change it to overnight due to your temps we will automatically change the shipping and the cost will be added at the time of sending. We appreciate all your orders and are hoping to get your product to you in the best condition that we can.If you choose Ground, you are 100% responsible for the condition of your order when it arrives.$3.50 Coupon Available For Order $55 Or More. Use Code SPRING $5.00 Coupon -Spend $100 use code FLOWERS25 % OFF ALL LIQUOR CHOCOLATES USE CODE YUMMY OUR Store is open - Monday through Fridays 9-5.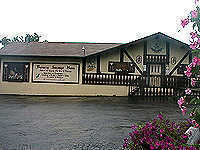 When you are in the area, we would like to invite you & your guests to please be sure to stop in and visit us! We are open Monday-Friday 9-5. No Saturdays at this time.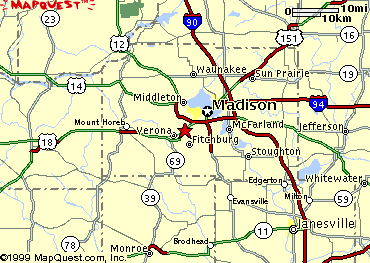 Take the Beltline
(12-18 and/or 18-151)West to reach us:
Once you arrive in Madison you will want to take the Beltline (18-151) West towards the city of Verona. Take Exit 258 off of the Beltline (a LEFT turn) going under the bridge.
Count 5 Lights from leaving the #258 Exit Bridge. . .
at the 3rd Stop Light you should see a Super America Gas Station on your Right. . .
At the 5th Light intersection, you need to turn Right onto Hwy PD. (you should see Amish Furniture Store, Benjamin Plumbing, etc on the right!).
Your next turn is a really quick left onto Nesbitt Road past Monkey Shines, Jungs Garden Shop, Quivey's Grove, Gymfinity. . .etc.
Nesbitt Road is just a quick frontage road off of 18-151 West from Madison. . .
We are down Nesbitt Road on the left hand side and when you see the Chalet and the little pond fondly called "Lake Bavaria" you know that you have arrived!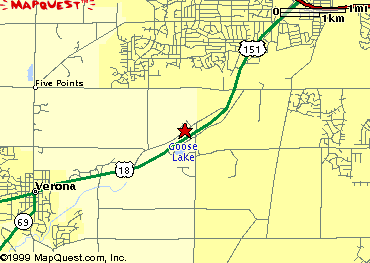 We look forward to seeing you!