With order volume exceeding Holiday levels due to the Covid-19 pandemic, it will take up to a week or more to ship your order. Please try NOT to call about your order, and instead use the Order Status and Order Tracking links to check the status and track the shipment of your order. We apologize for any inconvenience, and Thank You for your business and patience.
About Us
WALK THROUGH OUR VIRTUAL STORE HERE IN MADISON WISCONSIN!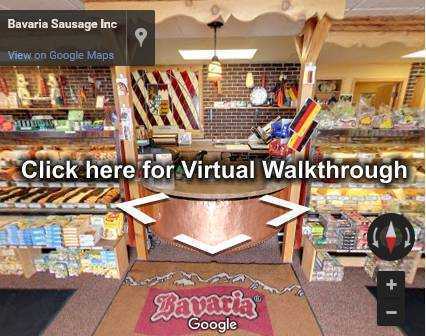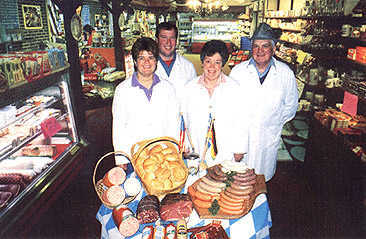 AUTHENTIC OLD WORLD GERMAN SAUSAGE, perfect for Oktoberfest / Octoberfest celebrations, from Our Kitchen to Yours! Over 1,000 Authentic German Foods and Specialty German Meat Products, including Munich Weisswurst, Rouladen, Sauerbraten, Schnitzel and Leberkase, and Hundreds of Wisconsin Cheeses and Imports, available for shipping within the U.S., from the Bavaria Sausage Secure Online Shop! Or Phone: 1-800-733-6695 for details!