Benefits & Features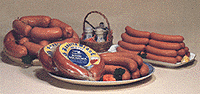 The most important feature about our products is that we only make a very high quality sausage. We use no fillers, additives, artificial coloring, liquid smoke, or msg.
Our summer sausage is a fermented product that has no water in it. All the products we make are extremely lean. Many different sizes and weights are available.
One of the Benefits of working with Bavaria is that we are a small family business making only high quality products..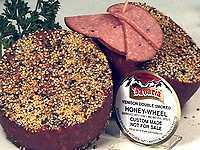 We do not have a minimum order. We will never make products that are sold in Big Box Stores. We also will never mass produce our products.
We will not be responsible for products that spoil due to natural disasters or Weather Delays.