Also Note : As of July 2019, we will no longer be crediting back $ for non-perishable and some perishable products that come in with short or expired dates. Because of Covid, containers have been coming in months late. They will go months past the date and we have zero control over this.
Customer Feedback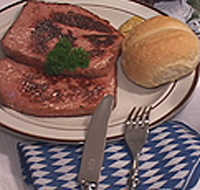 WE appreciate all comments from our customers. What can we do better, what products would you like, how did you like our products. Packaging. All feedback is appreciated
Please complete and submit the form below to contact us regarding your experience with Bavaria.
We appreciate any feedback, suggestions, or products you are in search of.
Bavaria Sausage, Inc.
6317 Nesbitt Road
Madison, WI 53719
Store Hours: M-F 9 AM to 5 PM and Sat. 8 AM to 1 PM.
608.271.1295
1-800-733-6695
Fax: 608-845-6693
E-mail: bavaria@bavariasausage.com
Monday-Friday 9-5 Saturday 8-1
Please complete all required fields.